Welcome to the Pop Brixton family! Tell us a little about you…
Thank you so much. I'm stoked to be here! My name's Laura Rigden and I'm a professional trainer, content designer and wellbeing consultant at It's a Playground. I'm also a massive dog lover – my main man Monty B Benjamin is the newest furry member at Pop Brixton and he's settled in nicely.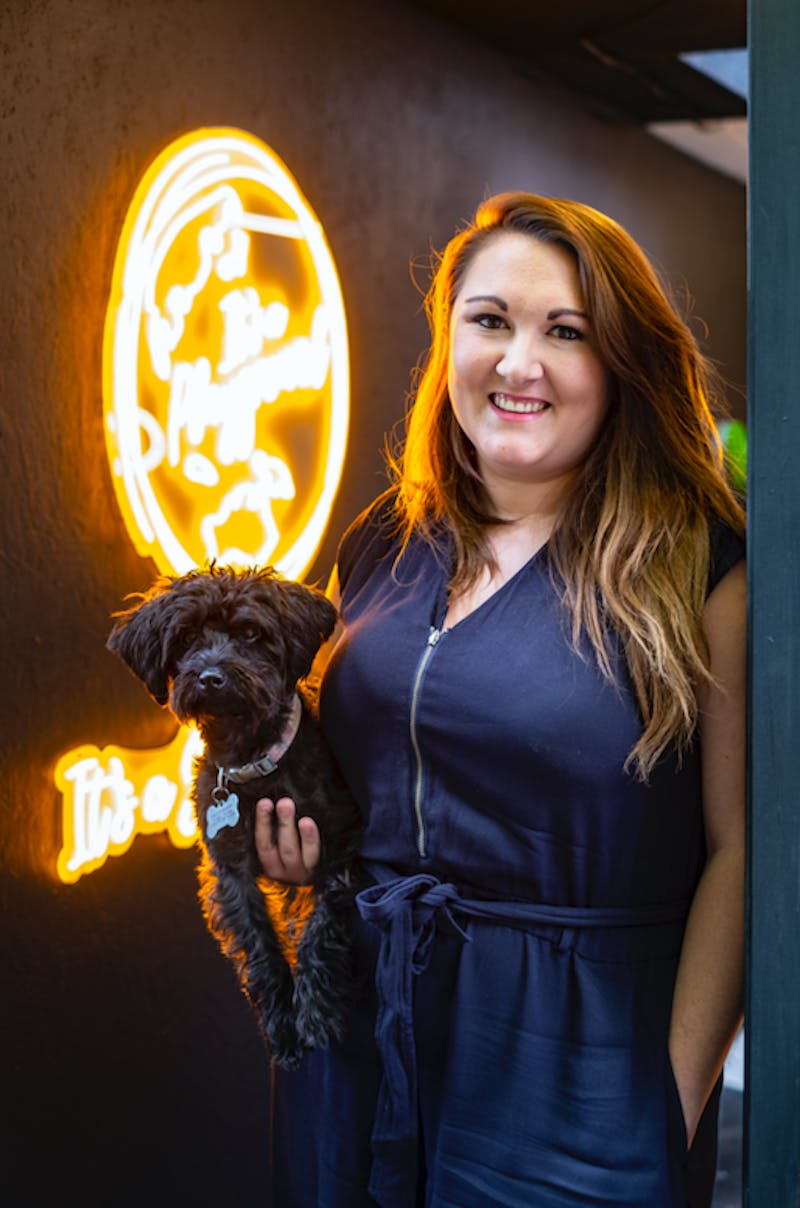 What inspired you to set up It's A Playground? What was the inspiration behind the name?
This is a long story. A story that involves a lot of painful personal journey, a twisted obsession with a lyric from a Basement Jaxx song and a profound realisation about the power of our own mindset. 
Here's a shortened version - for a very long time, I simply didn't think there was any hope for me. My mental illness had convinced me that I wasn't worth it. I got to a stage where I thought life was JUST a playground and my mindset was overrun by limitations, self-hate and negativity. Clawing out of that place was extremely difficult, complicated, and certainly not pretty, but then all of a sudden (after lots of help and commitment), I eventually had the realisation that life wasn't JUST a playground. 
I realised it wasn't JUST anything.
It was A PLAYGROUND! - A place for me to grow, learn, adventure, explore and create. I started to believe that I wasn't lost, but free to live my life the way I chose. 
Fast track to about a year later…
I had moved across the globe, I had barely any money and no contacts in England, but I decided that it was the right time to start a company that would change the world and inspire people to look after their WHOLE health (mental, physical and social wellbeing) so that they can have an "It's a Playground Mindset". 
Over the past few years we've come SO far. We collaborate with an epic group of specialists, work with a diverse and growing group of amazing clients and do some super meaningful work (even if I say so myself) in communities in England and around the world.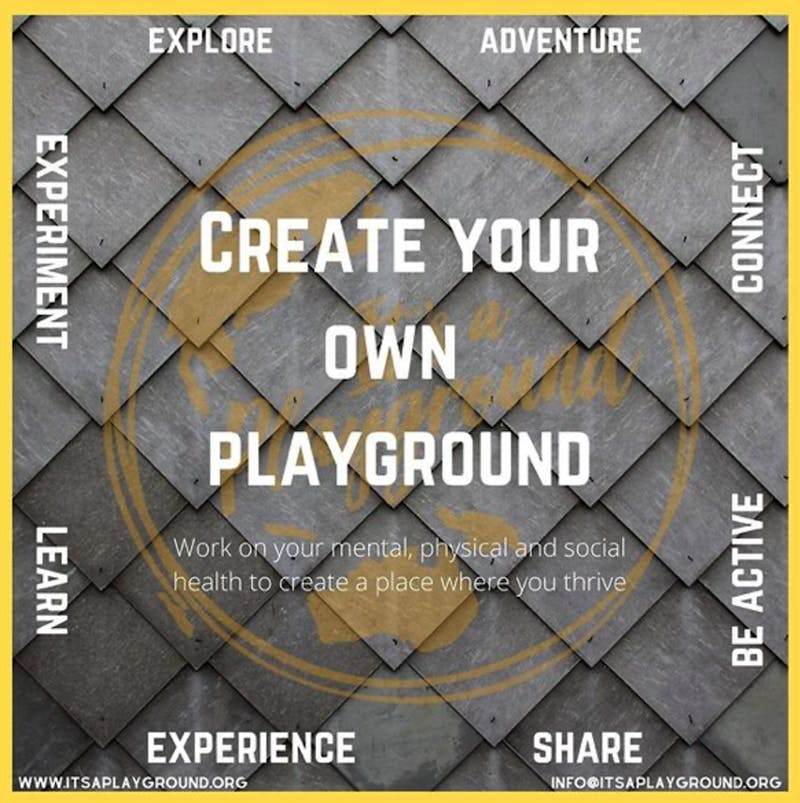 What services does It's a Playground offer?
We provide wellbeing consultancy and education. We design and deliver innovative and engaging content that helps individuals, organisations and communities thrive by providing them with knowledge and tools to look after their own wellbeing and the inspiration to do it fiercely.
Tell us about your connection to South London and Brixton/Lambeth? 
I moved to London in 2017 (from Australia – where I was born) and initially stayed with both my Uncle and my brother who were both living just off Acre Lane in Brixton. It's a Playground was born in Brixton and I now live just down the road (a super handy bus from Pop) in West Norwood. My folks are both English, but as far as I knew, their only connection to Lambeth was that my Mum used to teach in Tulse Hill (before I was born). Recently though, I found out that I have ancestors who lived in Lambeth in the 19th Century! One of my great-great… grandfathers was even married in a church that still stands in Brixton! I'm still buzzing from finding out that unexpected news.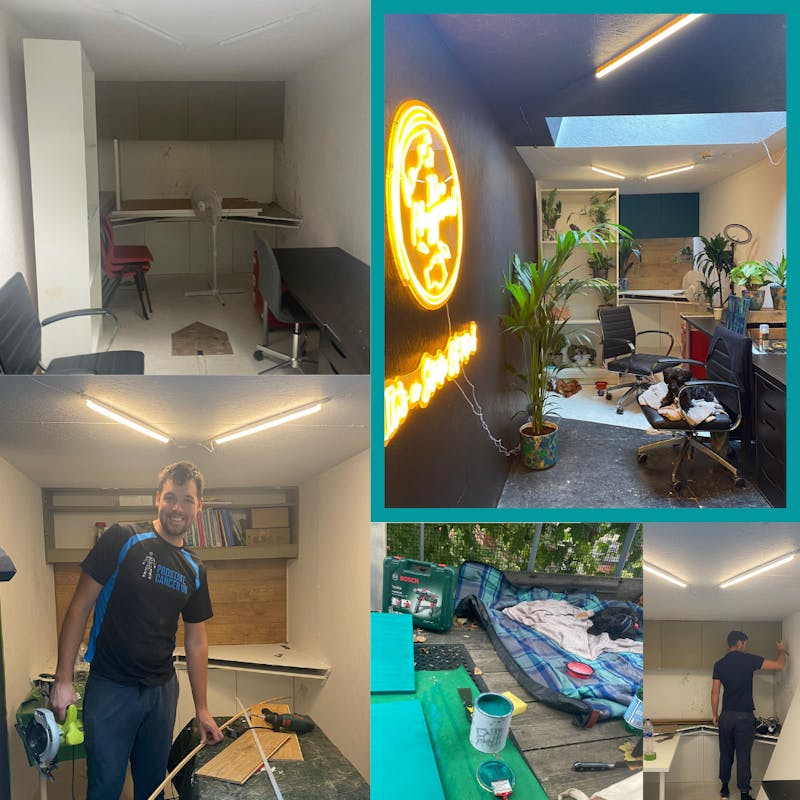 Why did you choose Pop Brixton as your new home?
Well – my first question to Pop Brixton about their spaces was "are dogs allowed" and once that was a much needed YES, I came in to see the space and fell in love. I'd been to Pop many times for drinks and delicious munches, but I only very recently found out that they house a wide range of awesome local companies too.
Here are a couple more things that sold me on the space: 
·       It's down the road from home
·       We were given permission to take over the space and make it our own (so much fun) 
·       I feel like the space fuels me with creativity, and I love the community vibe
·       Pop Brixton is unique in the way that it partners with its Members to help to give back to the wider community – which is totally our jam
What does the next 12 months have in store for It's A Playground?
Here are just some of the things that are coming up:
·       Lots of open Online Mental Health First Aid Courses (an internationally recognised certification)
·       Face to Face adult and youth MHFA courses with Art4Space (one of our partner social enterprises) 
·       World Mental Health Day Events and Activities
·       We'll be working with the Pop crew to provide some free wellbeing webinars for locals – woo! Stay tuned for more info on these.
·       Suicide First Aid Courses to increase awareness of the importance of suicide prevention and increase individual, organisation and community communication and support skills
·       We'll continue to work with groups and organisations to help combat mental health stigma.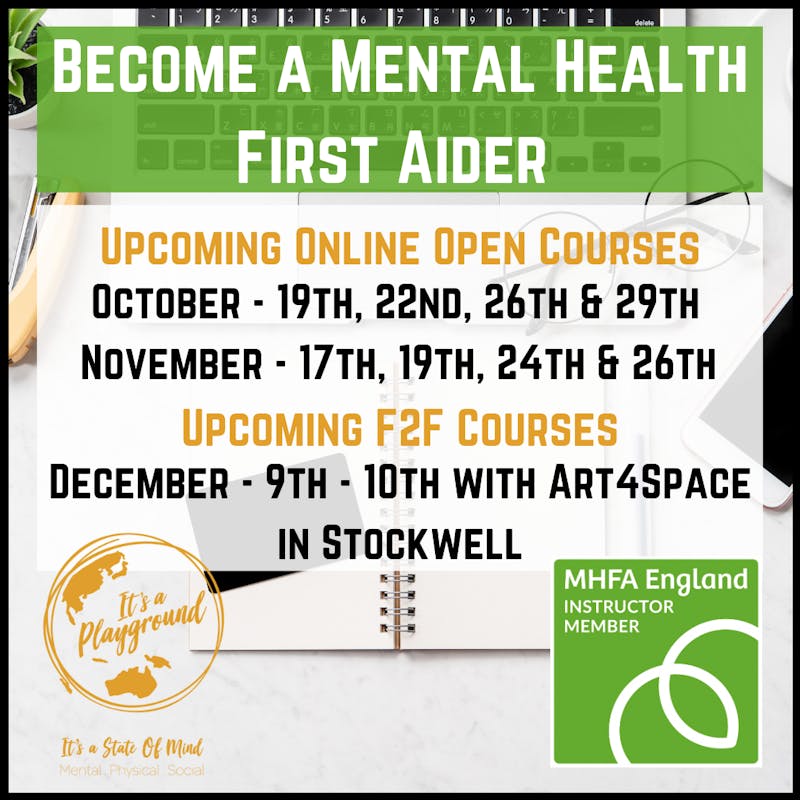 How can we better look after our mental health?
The first thing I'd say is to embrace the power of self-compassion. We're often way too hard on ourselves and can be our own worst critic – which can make life a heck of a lot more difficult. Practice speaking kindly to yourself, as you would a best mate – you're worth it. 
Self-care is definitely not selfish, so give yourself time to invest in looking after yourself. Get creative with it and explore what works for YOU (consider not only your physical wellbeing, but your mental and social wellbeing too). 
When we're coming up against uncertain, worrying times (which seem to be quite constant in this ever-changing world), remind yourself:
·       That you have overcome difficulties before, you will again and remind yourself of all your resources and positive coping strategies
·       To focus on the things that are in your control. We often invest so much energy into worrying about things that we have no control over and it can be overwhelming. When this happens – remind yourself of what you can control and try and shift your energy towards those things.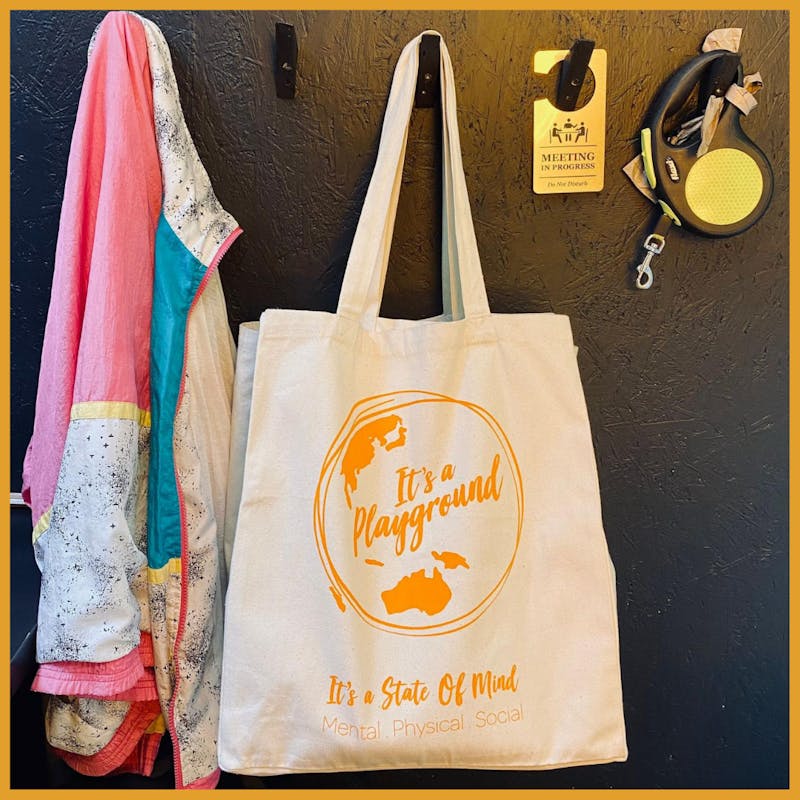 How can we find out more about It's A Playground?
Our website is www.itsaplayground.org. The best email for enquiries about workplace wellbeing or any of our community initiatives is info@itsaplayground.org or you can contact me, personally on laura@itsaplayground.org for more wellbeing tips, resources etc.  
Our socials are: 
Instagram @itsaplayground 
Twitter @MindPlaySC 
On LinkedIn you can follow us on It's a Playground