Steve White, Founder of Spaced has been a Member at Pop Brixton since 2019 when he moved from Impact Brixton into an office unit on the top floor overlooking the Pop Garden. Spaced are a digital agency, who build and manage websites. They've grown from a two person team to a family of 6 (including Dora, their resident office dog). We sat down with Steve to ask him why he chose Pop as a home for Spaced and why it works for them.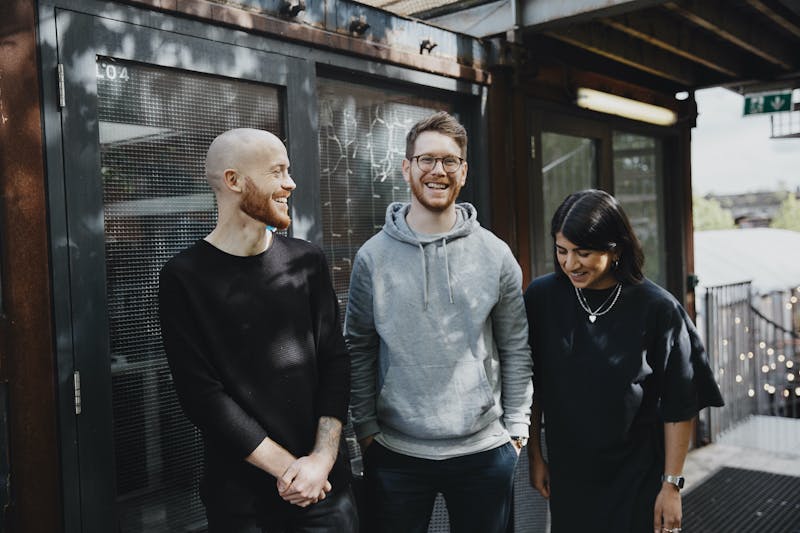 Tell us about Spaced and how it came to life?
"My friend Adam and I were working at an agency, and we felt frustrated at how things were being run and we weren't proud of where we worked so we decided to create an agency of our own. I came from a marketing background) and Adam development  so we combined skill sets to launch Spaced while we were still working full-time. After a year, we had enough clients to leave our full-time jobs and focus on growing Spaced."
What led you to Pop Brixton and why did you choose it as a home?
"We started out renting desks in Impact Brixton, which was previously based in Pop Brixton. We quickly wanted a place to call our own, so we jumped at the opportunity to have our own office as it was cheaper than renting individual desks for the three of us. "  
Within three years you've grown from a co-work desk to a small office and then recently taken over a large officeWhat's been the key to your success?
"It has been weird this year, business has gone through the roof for us. We've been working consistently, to a good level and I've definitely taken it a lot more seriously. Now we've outgrown our small office and are moving into a larger space so we've got more space to grow in the future."
What makes being a Member at Pop special for you? 
"Meeting a wide range of like-minded people. Everyone is passionate about what they're doing. The other Members and staff are down to earth and the whole space is great to show off to clients. It's good to have the rest of Pop on your doorstep as it makes an Interesting office space. No other office space has got this."
What's your favourite Pop lunchtime treat?
"Share A Slice, it's well made pizza and for each one you buy they donate one to a local charity or organisation. Souvlaki Street is also one of my favourites."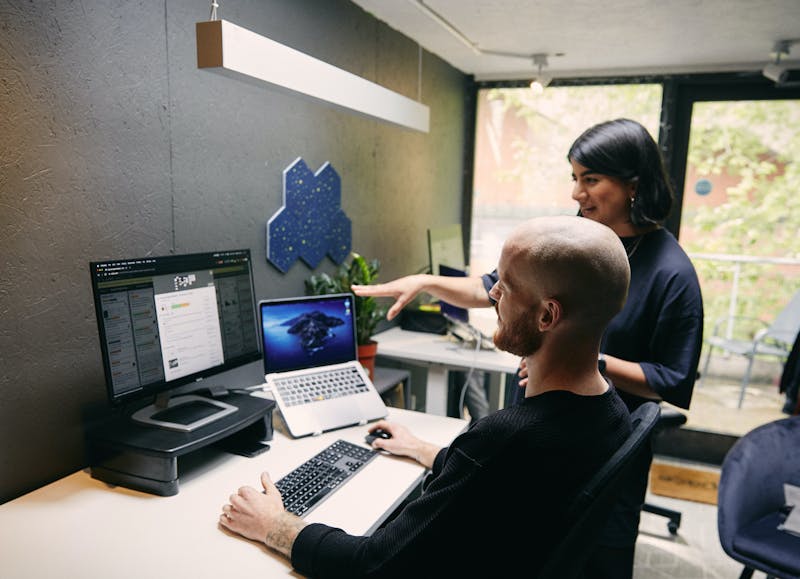 What have been the biggest challenges?
Two things, one is hiring the right people - It's a massive make or break, it can hold you back or push you forward. Secondly, no one tells you how hard it is to get started. It looks glamorous from the outside but no one can prepare you for how challenging it can be to start your own business. It's the most rewarding but challenging thing to do I'd say. 
What advice would you give to someone wanting to start out a creative service?
Be passionate about it and focus on your skills. Don't just start your own business for the sake of it. Work to your strengths and the talent you have and be honest with yourself on what you can or can't do.
What's next for Spaced and what should we keep an eye out for?
We recently launched a new initiative called Digital Creatives Club. With the aim of helping digital creatives read more books and meet like-minded people - our first event is September 9th! We're also working with local youth organisations Spiral and Pop Brixton to create a community library - keep your eyes peeled for more information.
---------------------------------
If, like Steve, you'd like to grow your business here at Pop Brixton, check out the available units on our website or get in touch joinus@popbrixton.org.