How have things been going since you opened?
"It has been cracking. There has been a brilliant buzz around what we're doing. People really love the concept and our feedback has been incredible. People have told us how it has transported them back to their time in the 80s and 90s. We've helped them head back to their youth. Younger diners also love that we don't take ourselves too seriously and like to have a bit of fun.
I think people love the supper club idea where they come in and let us cook a special 6 course menu for them in our little steel container (and dining terrace!). Our lunches are also becoming increasingly popular where guests can choose their own variety of dishes including the popular lobster doughnuts, and duck eclairs." 

Tell us about your new supper club menu - what inspired it?
"Like all of our food, it is inspired by the 80s and 90s. We've developed some more modern takes on classic British dishes from a few decades ago. The show-stopper is probably a reinvented jellied eel dish. My mum loves jellied eels but I absolutely hated them so I've worked up a dish that I actually enjoy. We haven't set it in it's own juices as it is traditionally made but, instead, we've lightly smoked it, charred it off, and serve it with a cucumber jelly and a malt vinegar gel. I think it's definitely more palatable and I'm really pleased with it!
We've also created a breaded mushroom dish done a little differently. We're using seasonal mushroom and cooking them using different cooking techniques" 
Any special treats we can look forward to?
"We have a couple of new desserts which will be on the menu for the first time, such as a white chocolate and fennel set cream which is like the panna cotta's from back in the day."
How do you find being part of the Pop family?
"It's great environment. Everybody is so supportive and people are always there for you. It's something you won't get elsewhere. It has been tough for everybody but it's great that we have all pulled together and kept morale up."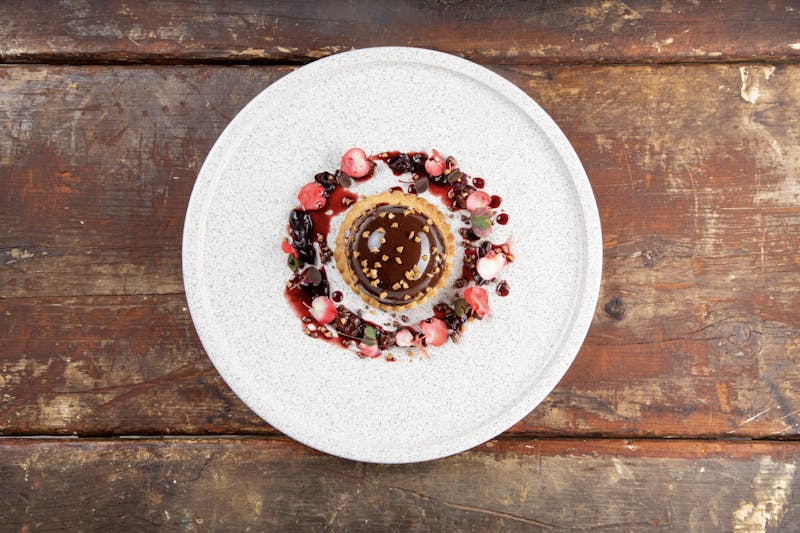 You recently had a glowing review from none other than Jay Rayner - how did that feel?
"Incredible and mind-blowing to be honest. I wasn't expecting somebody of his stature to come to our small restaurant, especially so soon after we relaunched. The impact it has had on our small business has been phenomenal. It's great that somebody like Jay recognised what we are trying to do here and applauded it."
What are your plans for the next few months?
"At the moment, we are focusing on getting better every day and having lots of fun with our menus. It's such an awesome feeling to be able to cook food which creates all sorts of emotional connections for our guests. I'm loving doing this right now.
It is too early to say what's next on the horizon but, but I can say is, we have lots of really big ideas and can't wait to share them with our guests and friends."


Reserve a table now: https://www.onlyfoodandcourses.co.uk
Check out their socials: @onlyfoodandcourses