Each year, as we publish our annual accounts, we take the opportunity to reflect on Pop Brixton and the impact it is having within the local neighbourhood. 2019 may feel like a distant memory with the changes we have all experienced in 2020, but looking back provides a great opportunity to see where the project had progressed to, before the impact of COVID 19.
Overall, 2019 was Pop's best yet, as it matured from its early-experimental years into an established project, providing a platform for local enterprises in its 5th year of operation. Supporting over 200 independent businesses, with over 67% of our Membership base from Lambeth residents in 2019 - 40% being from Brixton Hill, Ferndale & Coldharbour Wards, all within a walking distance from the site.
Between our Member businesses, our team and on-site suppliers, the site provided nearly 260 jobs, with 2/3rd of those employed being Lambeth residents. Pop's original mission was to provide space for local enterprise and employment, and we are incredibly proud of how we have been able to achieve this over the last 5 years. We believe that local people are best placed to positively impact their community and we are honoured to have the opportunity to provide a platform to unlock this potential in Brixton.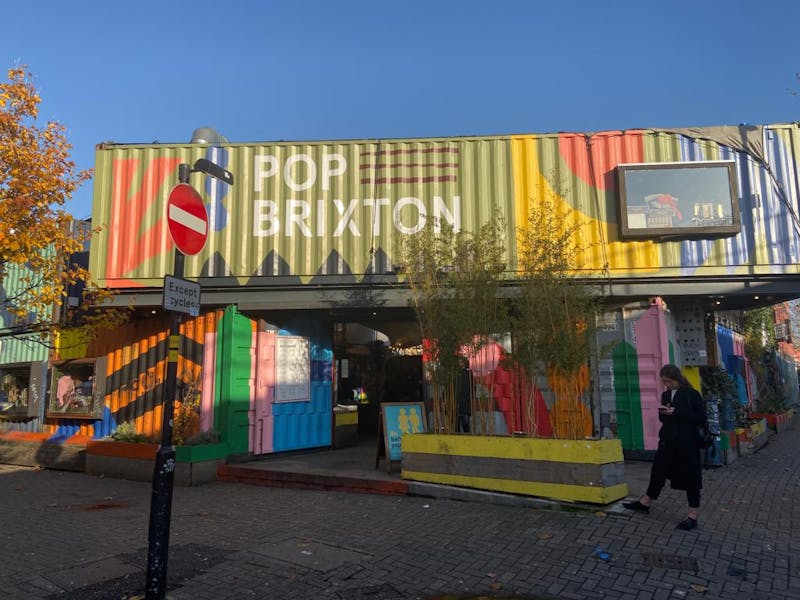 Beyond providing space for local enterprises, Pop Brixton invested over £50,000 of free event space for local groups in 2019. Working with over 25 different local organisations, Pop hosted groups regularly, including:
Let's Dance  - accessible dance classes
Krafty Kids  - free workshops for young people
Compliments of the House - providing free meals to vulnerable people in Lambeth
By working with local organisations, we have been able to stretch our reach and the positive impact of the project to a wider audience. The project also provided 10 of our 55 units at subsidised rents to support social enterprises such as Reprezent, along with local enterprises like Blackstar & Zazzah's, at the very start of their journeys.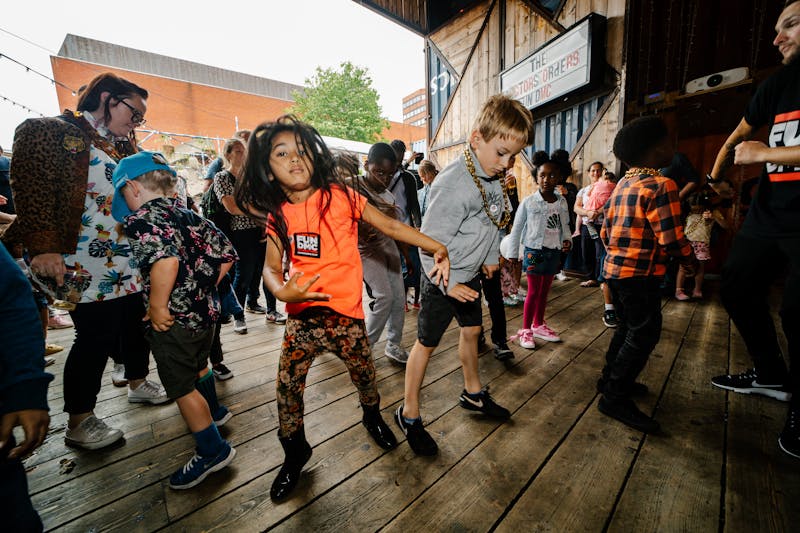 Make Shift Foundation is our charity arm that focuses on widening opportunities for local young people and in 2019, Pop invested £92,500 into providing access to employment and enterprise for 16-25 year olds in the neighbourhood. This came from a combination of 1% of the project revenue and 5% of the site's main bar revenue. Throughout 2019, this enabled the support for over 1,000 young people at Pop. The Make Shift Foundation provided events such as Eric Festival and the Creative Careers Fair, offered work experience placements in partnership with Lambeth and partnered with Brixton Station Road market to provide trading opportunities at the monthly Youth Market - all in the heart of Brixton.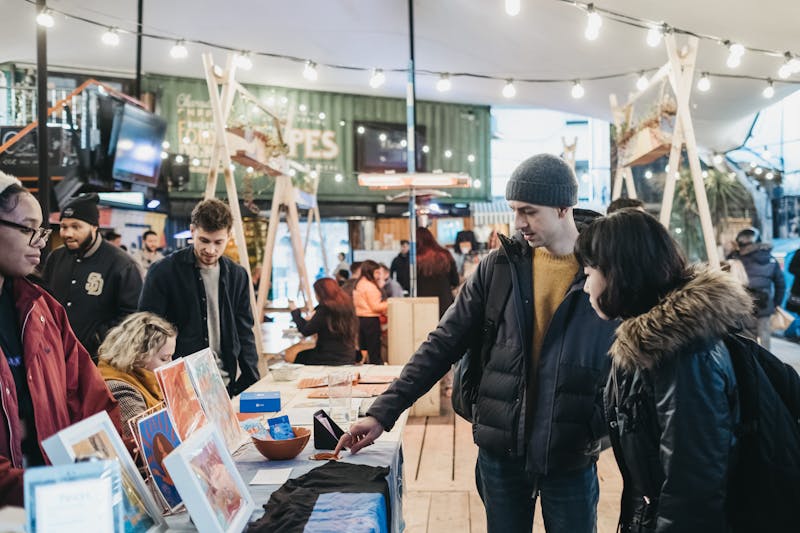 Financially, Pop Brixton had a great year, with our public facing Members generating £5.88M in revenue from trading. The 2017 Hatch Regeneris report showed that for every £10 spent at Pop, people went on to spend another £5 in Brixton, this meant Pop contributed at least £8.5M into the local economy in 2019. A tangible and positive outcome, in addition to the value of local jobs created and the local wealth generated through supporting local enterprises.
Pop Brixton Ltd, as a project, generated £1.89M revenue and £405,000 operating profit before depreciation and finance costs in 2019. This resulted in £139,000 net profit for the year after depreciation and finance costs. With the annual net profit earned, and by restructuring our financing, we have been able to reduce our net liabilities down to £492,000 from a peak of £953,000 incurred through the original costs of building the site. We also paid Lambeth £21,500 in early profit share in 2019, with £53,750 having been paid in total to date.
We have since updated our commercial agreement with Lambeth and will now pay an annual rent and potential profit share once all initial costs and liabilities have been cleared, and if the project achieves a cumulative net profit over an agreed level. This replaces the previous agreement of a straight 50/50 profit share once all initial costs and liabilities have been cleared. The new agreement gives us the opportunity to continue our work in Brixton and support the next cohort of local enterprises to progress on their journey. It also provides Lambeth with a secure annual income, and a share in the upside if this is achieved, both of which will help to fund the delivery of wider public services by the council.
Finally, with the continued positive impact being made at Pop Brixton, we were delighted to agree a further extension to the lease with Lambeth. The lease now runs to November 2022, with an option for Lambeth to break in November 2021. 
We look forward to continuing our work in Brixton and with the local community over this period and through these most challenging of times.
 We want to hear from you. If you'd like to get involved with the project, please contact:
members@popbrixton.org for Membership opportunities
info@makeshiftfoundation.org for enterprise & employment opportunities for 16-25 year olds
events@popbrixton.org for community event opportunities
Reference: Pop Brixton Limited, 2019 Annual Accounts, Companies House Filing https://beta.companieshouse.gov.uk/company/09316597/filing-history'