It was a busy Summer for Make Shift Foundation as we set out to transform Pop Brixton into a hive of activity, ideas and young enterprise. Make Shift Foundation was created for the purpose of providing opportunities for local young people (16-25 years old) to gain employment or start their own enterprise. Integral to that mission has been opening up Pop Brixton to this young audience and showcasing the best in youth culture.

In many respects it was a Summer of firsts and an invaluable learning experience for our team. Keep reading for some of the highlights.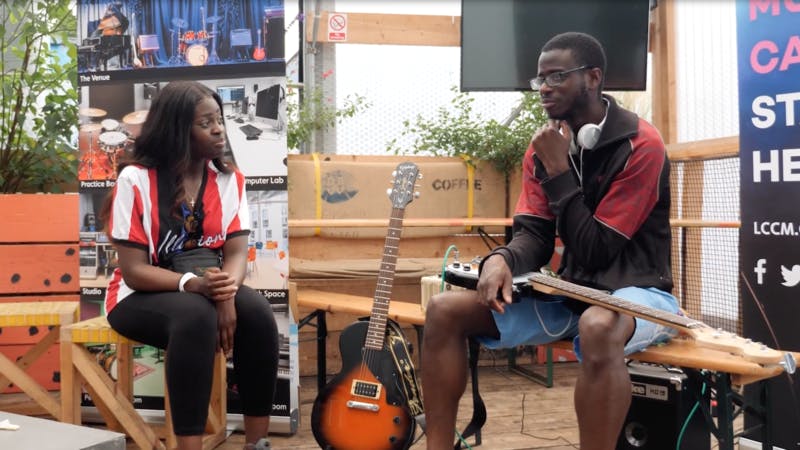 Frontline: Work Placements

We were able to team up with our friends at The Old Vic to take their Frontline programme to Pop Brixton. The idea was to provide a 4 day paid (London Living Wage) work placement for 6 young people. The young people would go on to learn more about how Pop Brixton works as a business, develop their own skills within a team environment and have the chance to get involved in some exciting projects.

We split their time into 3 areas: Social action, marketing and events. The marketing day was a particular highlight. The team learned about multi-channel marketing, brand and helped put together a campaign to promote ERIC festival. On the day of the festival itself, the team were given the chance to take over Make Shift Foundation's social media channels. Through the experience, we were able to learn a lot more about how young people view Pop Brixton and where we have room for improvement in making our space more accessible, relevant and useful for them.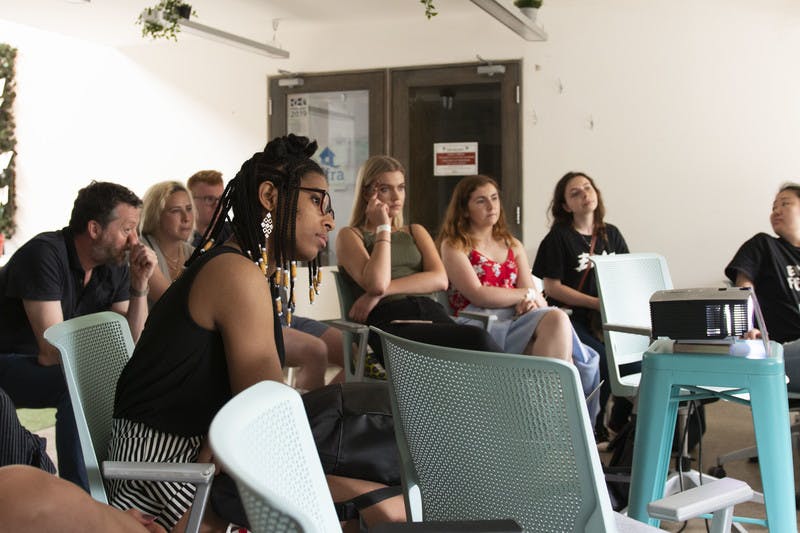 ERIC Festival

ERIC Festival formed the centrepiece of Lambeth's ELEVATE programme, aimed at widening diversity within the creative industries to redress the current imbalance. We worked with ERIC Fest to deliver an immersive, youth-led career fair that was miles away from the stilted traditional way of doing things. 

Through a series of focus groups we quickly realised our initial assumptions were misplaced, and that rather than the traditional big-name creative institutions, young people were interested in getting to know the more accessible local creative enterprises already active in the borough. Furthermore, the idea of horizontal networking and building peer-to-peer relationships was far more exciting than 'reaching up' to the established order.

The day itself was a mixture of talks, presentations, workshops and a marketplace to meet the hand-picked local organisations. There were also live performances throughout and an evening of entertainment featuring local musicians from Raw Material following the day festivities. Over 400 young people came through and met with a range of employers; National Theatre, Old Vic, Spiral Skills, Lush and b3 Media, to name a few. The energy, good will and connections that were made between the attendees was even more exciting to see. Watch the recap here.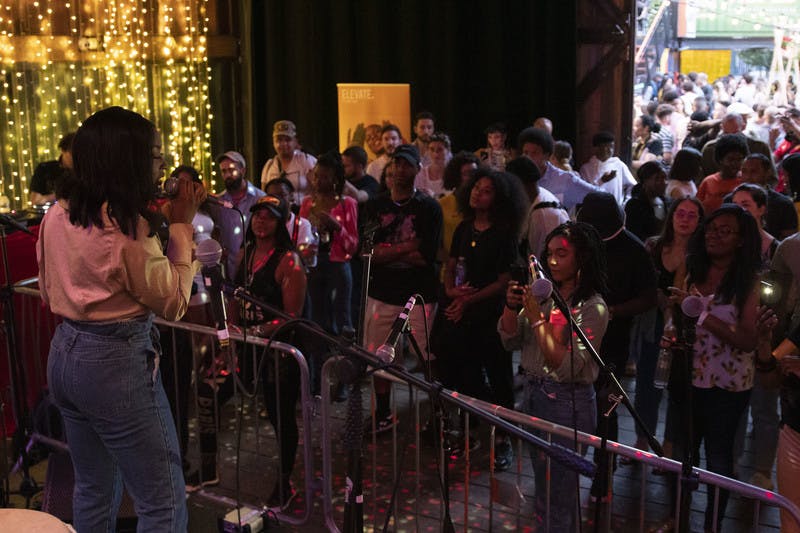 Holiday Club

Another new initiative for the Summer, Holiday Club welcomed 25 young people (aged 16-20 years old) into Pop Brixton for 4 days of workshops and talks about the creative industry. The concept was to introduce the group to the range of jobs available in the industry, identify and develop their key skills through the creation of a campaign, and then have the opportunity to showcase their learning at the end of the week.

We had workshops and talks by the likes of Mixtape Madness and The Receipts Podcast and also took the group on a visit to London's museums and galleries to show them how much free and accessible culture was available to them. The group who identified as 75% female, 87.5% black and 75% unemployed responded overwhelmingly positively to the experience, scoring it on average 4.9 out of 5 for enjoyment, with similarly high scores for what they had learned!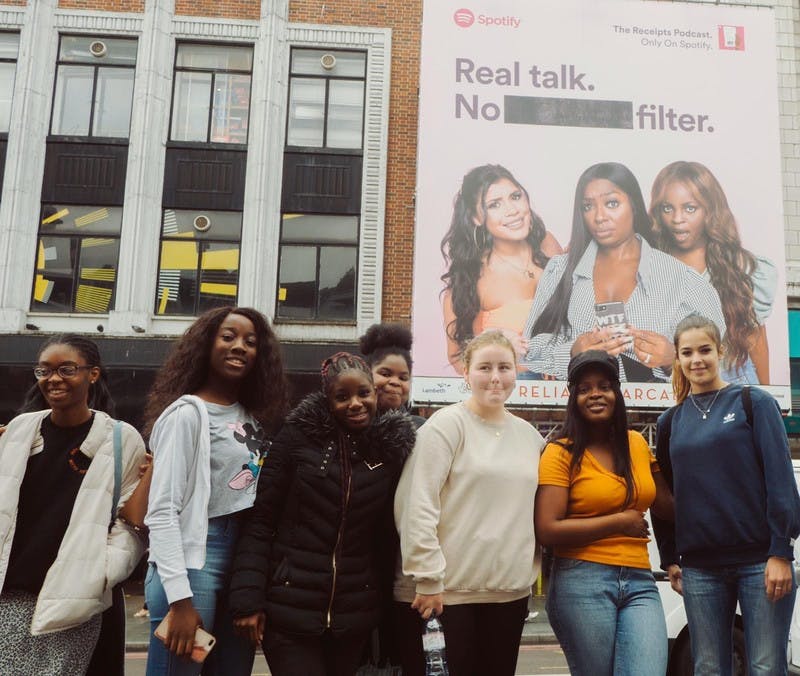 The Youth Market

Our youth markets have continued apace, now occurring monthly and growing as the year progresses. Our most recent market showcased 24 young traders. 

It has been a privilege to see how some of our traders have grown in confidence and how their fledgling businesses have evolved and developed. We started the projected out on Brixton Station Road as part of the traditional street market where our traders had to adapt to the elements and learn to sell their products to busy passers-by before moving indoors to Pop Brixton as temperatures have dipped. We are grateful to the British Fashion Council for helping us find mentors for our traders (especially Katie Jones who also ran a stall) and many of the old-hands of Brixton market who provided practical advice and support in the early stages of this project.

We will be starting business basics workshops for traders with Business Launchpad to give them the skills needed to take their enterprises up a level. Perhaps most exciting, we have started devolving ownership of the Youth Market over to the young people involved and have been able to create a paid training role to allow a young person to curate the market while also gaining project management experience.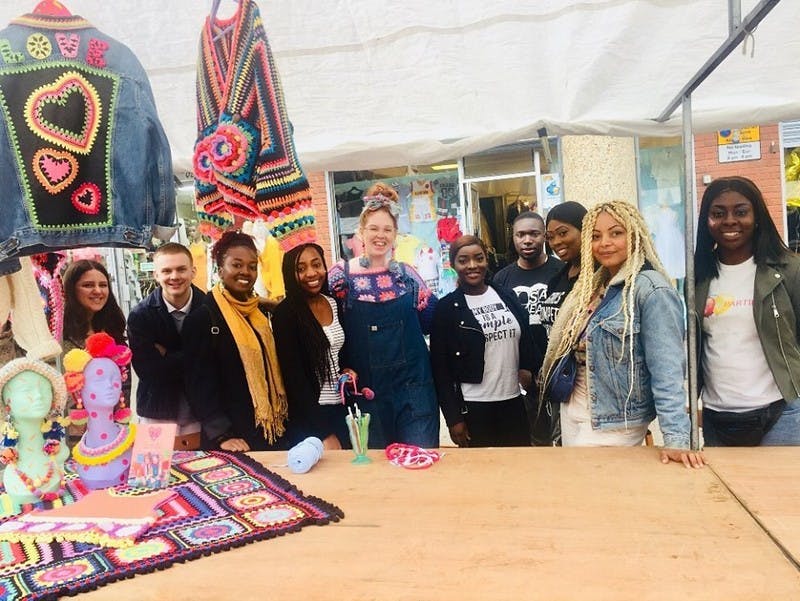 What's next?

We are now reflecting on what we've learned across the year to date and using that to inform our plans for 2020. We will begin deploying our Inspire Series, a programme of monthly talks and workshops delivered by young creatives who will share their journeys to date. We will also continue to build on 'Make Shift Foundation Presents', our developmental event series to platform local young people who might otherwise be unable to access spaces like Pop Brixton. Finally, we are getting ready to kick off our Equip programmes in the hope of being able to announce some exciting accredited training opportunities in the very near future.